Unboxed / Lahtipakitud
Magical Lexicographical Zine, Shrine

For Unboxed / Lahtipakitud, Estonian House, Surry Hills. Curated by Lachlan Bell. 2022

Zine, clay and wood zine stand, found objects, party satin cloth, ceramic tiles.
Exploring the nature of the old internet, my interests in it, and the reasons I make artwork, I wanted to dwell in the mess of nostalgia as I looked towards future art practices for myself. How can I pick up the pieces of fantasy and forbidden knowledge found in digital archives and memories? How can I turn inwards and make my inner worlds tangible for others to see? As I think about my solitary forms of making and the points of connections between other people and places, I trace digital echoes and sit with the noisy machines that facilitate these conjunctions. I think about motion and making, and about what it means to me and the people who encounter it.

Accompanying Magical Lexicographical is a suite of objects ranging from artwork to found pieces collected over the years. As part of a reflection on my own practice and the slow accumulation of things to draw knowledge and power on, I present an altar encompassing objects that mean a myriad of things to me.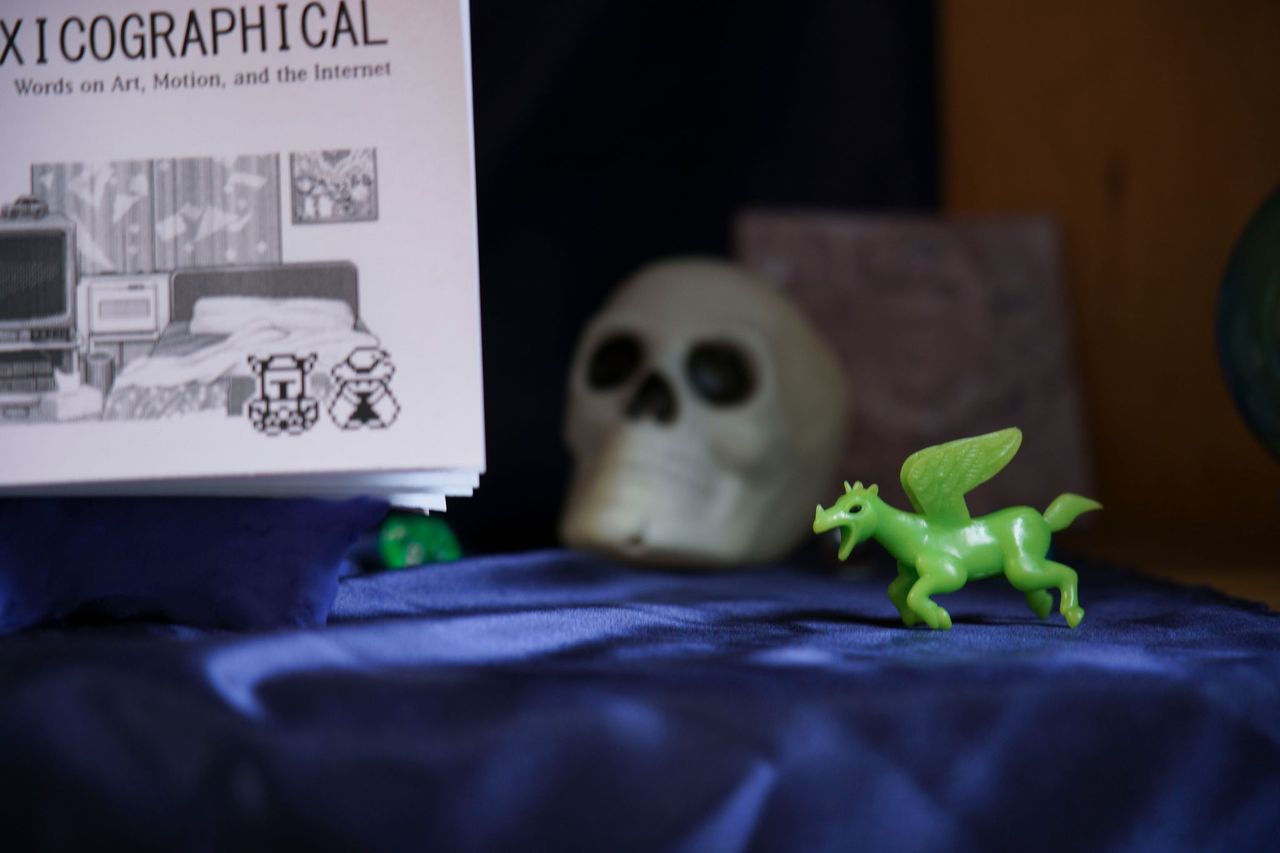 2022